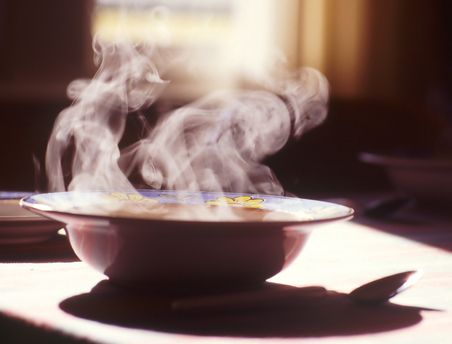 I used to run many years ago but my lower back told me to stop.
I loved eating food that was good for me as long as I could make it myself.
This is my own version of a 'runner's soup'.
It's high in every single thing that's good for you.
The best part?
It tastes good.
Serve with a nice slice or two of multi-grain bread and you are golden.
Dad's Purifying Soup
You will need:
2/3 cup of lentils
1 cup Kashi (7 grain)
3 cloves garlic, minced
1 medium sweet onion, diced
3-4 cups chicken stock
1 tsp Paprika
1 tsp celery salt
1 tsp fresh ground black pepper
pinch of thyme
1 tsp fennel seed
1/2 tsp ground cloves
1/4 cup EVOO
Wash lentils and Kashi under cold running water for 3-4 minutes and drain.
Heat soup pot and saute garlic and onions in EVOO until golden.
Add remaining ingredients, bring to a boil and then simmer on low for 1.5 hours.
This soup is not only for runners.
It's a healthy meal for anyone that needs something nutritional and easy to make.
Enjoy.
~Dad

This is my version of a Weight Watcher's MJ Turkey Burger.
They really need to be grilled to get the best and juiciest burger.
And as always, NO PRESSING THE BURGERS!
AND, only flip once.
Let's begin.
You will need:
1lb. ground turkey
1 small onion, finely chopped
3 cloves of garlic, minced
1.5 tbls reduced-sodium soy sauce (Use Kikkoman's)
1.5 tbls ketchup
1/2 tsp fresh ground pepper
1'2 tsp salt
1 tsp dried parsley
2/3 cup of shredded Monterrey Jack Cheese
5 strips, turkey bacon, fried
5 hamburger buns, split
1 ripe tomato cut into 5 slices
1 Avocado, peeled and sliced thin
In a large bowl, combine turkey, onion, garlic, soy, ketchup, pepper and Jack cheese.
Form into 4-5 burgers.
Heat your grill and cook burgers 6-8 minutes per side. (be sure to oil the grill to prevent the burgers from sticking!)
When burgers are done, place some crispy bacon on each and serve with tomato and sliced avocado.
Yummers.
Enjoy.
Dad

Thought I would pull the Diner out of these bloody winter doldrums with a new theme.
Saw this theme and immediately liked it.
Scroll down and watch the sunrise and fall.
Very nice indeed.
I thought a cool summertime drink recipe would be nice.
Here's my own version of Sangria that I haven't made in well over 25 years.
Lord knows why I'm thinking about it today.
Must be the weather.
Dad's Sangria Punch
you will need:
1 – 750ML bottle of decent red wine
1/2 cup of Gosling's Black Seal rum
1 – lemon, orange & lime, sliced
1 pint of strawberries or fresh raspberries
1 – Granny Smith apple, cored, sliced and studded with 10 whole cloves
1 – small bottle of lemon lime soda (Mountain Dew is awesome)
Here's what you do:
In a large jar or pitcher combine wine and rum with sliced lemon, orange, lime, and strawberry.
Push cloves into apples slices and add to mixture.
Cover and refrigerate for at least 4 hours or overnight (overnight is always better).
Before serving, remove cloves from apple slices and garnish drinks by spooning some marinated fruit into glass.
Add ice and pour in the sangria.
Listen to Chris Rea sing 'On the Beach' while sipping and relaxing.
Enjoy,
Dad

This is a nice easy chicken dish that requires little effort and wee little time.
After making this the other night, I had forgotten how good this was.
So, here you go . . .
You will need:
6 boneless breasts of chicken (@2 lbs)
2 tbls fresh lemon juice, divided
2 tsp dried oregano, divided
1/2 tsp fresh cracked black pepper
Montreal Chicken Seasoning (McCormick Grill Spices)
1 pkg. (4-6 oz.) feta cheese, crumbled
EVO
Paprika
Here's what you do:
Pound out chicken breasts.
Heat oven to 350 degrees.
Drizzle some olive oil in a 13X9 (or bigger) glass baking dish and put in
the chicken.
Drizzle 1 tbls of lemon juice over the chicken.
Sprinkle chicken with 1 1/2 tsp of oregano and a liberal shake of Montreal seasoning.
Top with crumbled feta and sprinkle the remaining tbls of lemon juice.
Finish with a light sprinkle (or more!) of paprika (not smoked!) and the remaining 1/2 tsp of oregano.
Bake 45 minutes and brown feta under broiler.
Serve with a nice wild rice dish and Caesar Salad.
Good eats!
Dad

There's a little dive on Southbridge Street in Worcester called, "Coney Island" and it's been
a local icon of sorts for about 50+ years.
It's a no frills place where you go if you want a cheap but decent hot dog.
Just don't go on a Tuesday.
They're closed.
Whenever I go there, my order goes like this, "Three 'up' please."
'Up' means Coney Island sauce, mustard and chopped onions; it's the quintessential Worcester condiment combo of choice.
The sauce recipe is quite simple and utterly delicious.
You probably won't find this anywhere except here.
Please link!
I have a feeling Sarah will be the first to try this over the next few weeks.
Brown 1/2 lb ground beef slowly but thoroughly,
breaking up with a fork until 'fine' in consistency.
Add 1/4 cup water, 1/4 cup minced onion, 1 clove minced garlic,
1 (8oz) can of tomato sauce, 1/2 tsp chili powder (or more to taste)
1/2 tsp salt and 1/2 tsp dark brown sugar.
Simmer uncovered, 10-20 minutes.
Load those puppies up with chopped onion, mustard and lots a sauce!
Make about 1 1/3 cups.
Enjoy.
Dad

Here's a recipe that will go down in history as one of the easiest and quite possibly the tastiest.
I got this from Moe when she and Mark were staying here at the house last July.
I am making this tomorrow and have grown tired of trying to find the recipe. [found it!]
The girls love it so I post it for them tonight.
It's so easy and incredibly delicious.
As far as the post photo goes, it's Giada.
She's Italian.
She cooks good.
She looks good.
Nuff said.
You should have seen the picture I originally wanted to put up.
Hey, she's a babe, okay?
Anywhoo . . .
You will need:
8 cloves garlic, crushed or minced
3 large onions, chopped finely [have fun. chew gum. less tears, truth.]
As much salami/ sandwich pepperoni as you want
(I usually buy a 1-1 1/2 lb chunk of the stuff)
3 large tins crushed tomatoes OR 12 fresh beefeater tomatoes
Chili flake to taste
2 cups red wine/port (or 1&1)
2 tablespoons white sugar
Do this:
Sweat the onions and garlic until onion is transparent
Add chopped up salami/pepperoni and chili flake.
Once combined and cooked through, add the tomatoes, wine and sugar.
Simmer until reduced and sauce is thick.
I'm thinking about 2-3 hours, depending on how thick you want your sauce.
Pour over pasta of your choice.
Serve with fresh grated Parmesan or Romano, garlic bread and a nice fresh garden salad.
Enjoy,
Dad
ps. my epicurean thanks to Moe for the Italian inspiration from Oz!

I make these tasty spuds quite often.
I could make 10lbs. and they would all get consumed.
And my recipe seems to change every time I make them though, all depending on what spices I happen to have in the cupboard at the time.
This is my recipe du jour.
You will need:
3-4 lbs. of potatoes, washed and cubed, like homefries
[Idaho, Russet, Red, Idaho Gold work well]
EVOO [extra virgin olive oil]
Butter [3-4 tbls, sliced]
fresh ground pepper
Cuban Seasoning [salt, sweet paprika, red pepper flake]
[seasoned salt or Olde Bay Seasoning work quite well, too]
Here's what you do:
Preheat oven to 400 degrees.
Use a decent size glass dish and add cubed potatoes.
Season potatoes with fresh grated pepper and Cuban seasoning.
[be liberal. Seasonings wise . . . ]
Sprinkle with 2-3 tbls of EVOO and place pats of butter over potatoes.
Cover with aluminum foil and bake for 45 minutes.
[Make sure you have added enough olive oil so the potatoes don't stick.]
Remove foil and turn potatoes over with a spatula.
Bake for an additional 45-60 minutes, uncovered.
Enjoy.
ciao,
Dad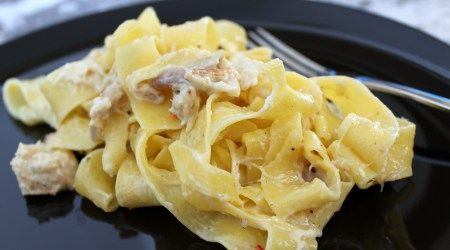 Here's a crock pot recipe I found online and have since altered it in several ways.
This version will easily feed six.
Serve with an El Morocco Salad for an easy meal.
You will need:
2-4 boneless, skinless chicken breasts
1 bottle Ken's Italian dressing [8oz]
[or an Italian dressing that you use on a regular basis]
1 lb. bag egg noodles
4-6 oz. sour cream
[Being a total health nut, I always use more sour cream. And none of that no-fat crap.]
1/2 c. Parmesan cheese, grated
1/2 c. frozen peas
Generous grinding of Montreal Chicken Seasoning [McCormick spices]
Here's what you do:
Place chicken breasts in crock pot.
Pour Italian dressing over.
(I sometimes an additional 1/2 cup of Good Seasons Italian dressing, if I have some made up.)
Grind Montreal seasoning on top and combine.
Cover and cook on low 7 hours or high 3 1/2 hours. [I always do 'low']
Remove chicken from crock pot and leave the pot turned on. [chicken will be falling apart]
Add 1/2 the sour cream and frozen peas to drippings and stir until dissolved.
Keep warm and thicken if desired.
Cook noodles and drain.
Add remaining sour cream and the Parmesan cheese to noodles and mix until dissolved. Serve chicken over the noodles.
Pour warm Italian crock-pot dressing over top.
Sprinkle with Parmesan cheese to taste.
Even a Zombie could make this and not screw it up.
ciao,
OP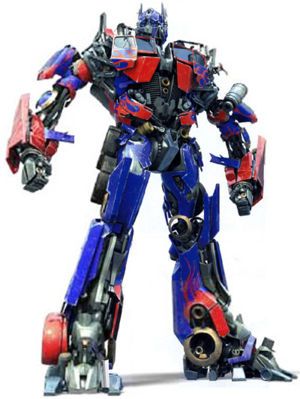 The Diner is dressed in pink for one reason.
If you're reading this I pray to God you've had a yearly mammogram.
There are many women in my life that I could not live without.
Please, see your Doc.
If you need one but can't afford one check out these sites:
American College of Radiology
Susan G. Komen Affiliates
Think Pink and for the love of God get checked!
Prevention is what it's all about.
Be safe, be well, be happy and get that test!
October is all about the pink . . .
Dad

I haven't made this in a while but it is a 'stick to your ribs' kinda thing.
Comfort food to the max.
Easy to make and is a great leftover to take to work as it re-heats well in the micro.
This sucker weighs about 8lbs before you put it in the oven.
Yeah, it's big.
[feeds 8, easily]
You will need:
2lbs of ground beef
1 medium size onion, diced
2tsps chopped jalapeno pepper (fresh or bottled works)
2 pkgs of taco seasoning
2 'soup' size cans refried beans
1 lg. can of enchilada sauce (size of a lg can of puree, 28 ozs?)
1 small can diced green chilies (drain or not, up to you)
1 8oz pkg of taco/jack cheese (if you want CHEESE, buy two)
1 pkg medium size fresh flour tortillas
sour cream, salsa & fresh cilantro (chopped for garnish)
1 – 2-3″ deep glass baking dish
Here's what to do:
Brown the beef, onion and diced jalapeno adding the two packets of taco seasoning.
Drain, if needed [if too much liquid from the hamburg]
Take the package of round flour tortillas and cut the edges off so you have a square tortilla. (4 cuts)
It's just easier to make the lasagna without the round edges.
Save the edges that you cut off for the top of the lasagna.
Take your cooking dish and coat the bottom with enchilada sauce.
Place a layer of tortillas over it and add half of the hamburg/onion/jalapeno mixture, one can of re-fried beans, jack cheese and cover with more enchilada sauce.
Repeat and cover with the left over pieces of tortilla covering as much of the top as you can.
Hopefully you have enough enchilada sauce left to cover the dish.
Sprinkle with taco/jack cheese and place in a 375 degree oven for 40 minutes.
I usually brown the top of the casserole under the broiler for a few minutes to achieve total
enlightenment and nirvana.
Please let this bad boy sit for 15 minutes before trying to serve.
Believe me, slicing it right out of the oven is for the birds.
Serve with a dollop of sour cream, a side of Dad's Salsa and an Emeril  'BAM!' of fresh minced cilantro.
Enjoy!
Might want to pick up a roll of Rolaids, too . . .
Dad