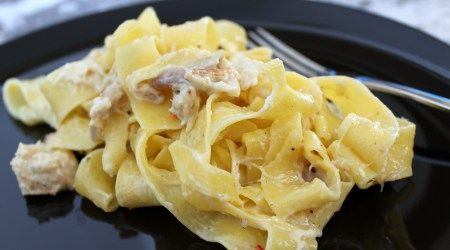 Here's a crock pot recipe I found online and have since altered it in several ways.
This version will easily feed six.
Serve with an El Morocco Salad for an easy meal.
You will need:
2-4 boneless, skinless chicken breasts
1 bottle Ken's Italian dressing [8oz]
[or an Italian dressing that you use on a regular basis]
1 lb. bag egg noodles
4-6 oz. sour cream
[Being a total health nut, I always use more sour cream. And none of that no-fat crap.]
1/2 c. Parmesan cheese, grated
1/2 c. frozen peas
Generous grinding of Montreal Chicken Seasoning [McCormick spices]
Here's what you do:
Place chicken breasts in crock pot.
Pour Italian dressing over.
(I sometimes an additional 1/2 cup of Good Seasons Italian dressing, if I have some made up.)
Grind Montreal seasoning on top and combine.
Cover and cook on low 7 hours or high 3 1/2 hours. [I always do 'low']
Remove chicken from crock pot and leave the pot turned on. [chicken will be falling apart]
Add 1/2 the sour cream and frozen peas to drippings and stir until dissolved.
Keep warm and thicken if desired.
Cook noodles and drain.
Add remaining sour cream and the Parmesan cheese to noodles and mix until dissolved. Serve chicken over the noodles.
Pour warm Italian crock-pot dressing over top.
Sprinkle with Parmesan cheese to taste.
Even a Zombie could make this and not screw it up.
ciao,
OP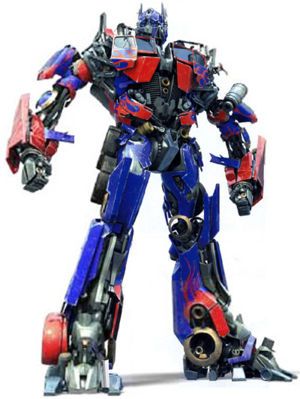 One Response to "Optimus Prime Chicken"